It's finally the day!!
First of all, thank you to everyone who took part in this competition. It means a lot to me considering all the efforts I took besides studying for my exams. So it felt good when you all participated enthusiastically. You guys are the great!! ✨
If you missed participating in this competition then, don't worry. There is always a next chance. (feel free to leave your recommendation in the comments below. We'll have a discussion there too) 😊❤️
As usual, I am also going to participate in this competition. (it became my blogging tradition somehow 😅) Don't worry, my entry won't be considered for evaluation. It's just me trying to take part in my own damn activity and having fun. (How can I expect others to participate if even I'm not participating..? I'm lame, sorry 😂)
This is my entry:-
Okay now, let's see our participations entries!!!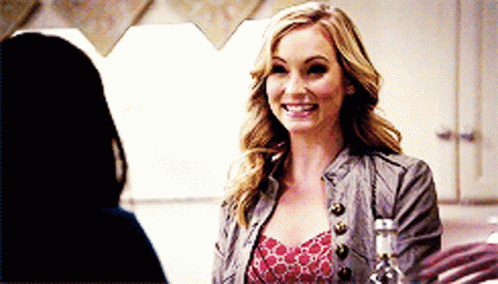 Caption: "2022 and still not over this mesmerizing-nostalgic track holding my all-time fav dance-pop ballad vibe, it's 'A Year Without rain'."
My review: Good choice and loved this edit!! Aesthetic, mild colors and beautiful lines in between. I especially adored the way you used droplets to emphasize the theme of this song. I remember hearing this song back in those days when I was not a big fan of Selena Gomez. Few other songs including this were the ones which made me fell in love with her voice. Thanks for the recommendation, Poorwa!! It's my favorite too.
Caption: "Fangirl's a book that's really close to my heart and Cath is one of my favourite fictional people like ever. So, that's why I picked this book!"
My review: Thank you for the recommendation, Riddhi. I've heard many of my friends talking about it too. Now I have to read it after seeing your edit. 😍 Absolutely loved it!!

Caption- Shizuku is us all in a way, I saw me in her while watching it. Besides, the calmness "Whisper of the Heart", with its studio ghibli aesthetic-ness gives me is undescribable.
My review: First of all, thanks for the recommendation and this amazing edit, Soumya. Yesterday night I watched this movie and to be honest, it was so beautiful. The old vibes, animation, music, plot and literally everything was top-notch. Spent a quite pleasant time watching it. Two years back, I used to have this image as a wallpaper and never knew it was from this movie-
4. Maggie
Caption: I made a collage for 'dumbo,' a french song by vianney! I love the chorus, and the music video is so relaxing to watch. The lyrics are a blend of empowering and thought-provoking. 💫
My review: Yesss, an another song recommendation and that too in French!! Even the music video was so cute like your edit. That little boy's activity and his carefree dance made me smiling ears to ears. Thanks for introducing me to this lovely music, Maggie.
Caption: The one who no more feels pain cause she knows pain makes you stronger 🔥
My review: Anita, do you remember me being clueless about the fact that Black Widow had a separate movie and even asked you to edit a movie and not a character? (Ha ha, just me and my poor knowledge in marvel movies). I've watched only the famous ones like Spider man, Iron man, Thor and all avengers parts and that too not all so I was a bit surprised after hearing everyone in Avengers has a separate movie about them. Anyway, so after your recommendation I went and watched it. Now I'm slowly becoming a marvel fan. Thanks for this great recommendation!!.
6. Corrie.S.P
Caption: "I Love The Bible, it is a book filled with amazing stories.
The best part? They are all true! I have drawn 8 out of hundreds."
My review: Wow!! This collage is so creative and lovely. I love your drawings!! 😍 I've heard some of amazing Bible tales from my friends and neighbors (from this collage, I know only the Jesus's sacrifice story), and now after seeing your edit, I'm at least going to read the stories that you've mentioned here. Thanks for the recommendation, Corrie. I'll surely check them out!!
That's all!! There were 6 entries in total.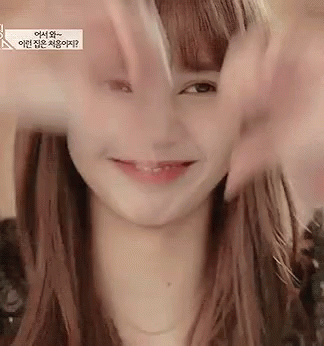 Without any further delay, let me announce who won 1st in this competition.
The winner is
.
.
.
.
.
.
.
.
.
.
.
.
.
.
.
.
(*drum rolls please) 🥁
(Do visit her blog. Everything is so aesthetic. I feel in love with her bio on the blog webpage too)
Congratulations!! 🎊 Here is your certificate-
The participants will get an appreciation certificate in their mail shortly. 🦋✨ You all did an awesome job. 😊
(Personal note: Please don't compare your or anyone's art/edit with others because all were beautiful in their own way. The main theme of this contest was to get to know your friends favorite recommendation not to judge others but sadly I have to decide only one winner because it's a contest. )
As I said, the winner will get a chance to do any one of the following options:
🥇 Do a guest post on any topic (either solo or a collab, anything is fine with me)
🥇 Promote your blog in my upcoming post (like the next post of mine would have all introduction, details or anything you want to say about your blog. But you have to write that post and send me so that I will publish it)
🥇 Dare me to publish something for my next post. (like I dare you to do "… something.. ..")
So Soumya, Pick your choice and tell me in the comments below. Hoping to have a good time working together with you.
That's it guys. Don't forget to check out your friends favorite recommendations. I enjoyed them and hope you all did too. ✨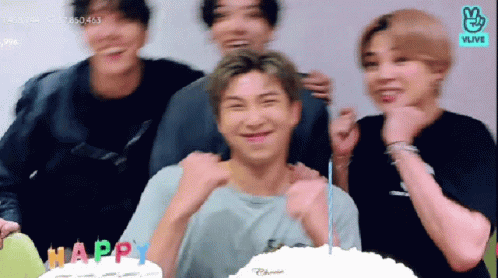 Tell me your favorites in the comments below.
Until then, this is me Pavithra signing off for today ✨
P.S: Sorry for the delay in declaring the results. I wanted to read, listen and watch all your recommendations in order to give a small opinion from my side. It took me more time than I thought.