Hey everyone!! Today we have a special guest, a kind hearted girl who has a lot of humor and it's none other than Shivi @Shivictionary. She is an amazing friend of mine and also a great blogger who writes fun and relatable post. A collaboration is the best way for any blogger to connect with each other in the blogosphere. Since me and Shivi already knew each other but never did a collab officially, we decided to come together and talk about- Korea, K-drama and K-pop!! We asked few questions to each other. Check out her interview and my answers here.
Without any further delay, let's get started!!
My questions and her answers:-
1. When and where did you first hear about Kpop and K-drama and what was your thought on it at that time?
☆ well one of my friends told me about BTS and she used to talk a lot about BTS….and when I say a lot,I mean A LOT….so I thought that I should search about these boys and when I did ,I just glued my eyes to them and 2 years later my eyes are still glued🤣🤩
2. What's your favorite K-drama story? Which genres do you prefer?
☆ I love the kdrama MY STRANGE HERO….its known to be underrated but it's not according to me…..and about the genre I like high school love kind of kdramas🤩
3. Other than BTS or Blackpink, what other Kpop groups do you like?
☆ I like txt,stray kids even, yeah that's it….right now my kpop knowledge is quite limited😅
4. Your current idol crush? Tell us something about him/her
☆ oh common I'm shy I can't I just—- let me answer the next question 😂😳
5. What's one crazy or stupid habit you picked up from watching K-drama?
☆ ummm okay you'll laugh at this 🤣so I have gotten a habit of saying "aishhhh" after I do something wrong or when I'm trustrated , I mean frustrated
6. What comes to your mind after hearing the word 'Korea'?
☆ weirdly, I am Getting a picture of boba tea🙄🤣(just forgive me)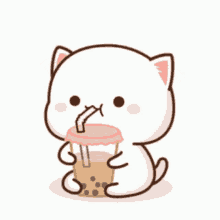 7. Have you tried any Korean foods?
☆ well, that will stay in my fantasy 🙂….but I have eaten food that is available in india with chopsticks , does that count😅🤣
8. Since we both are from the same country, do you think there is a possibility of BTS coming to India?
☆ because of covid, I dont think so that bts will come to india but just in case they come….I have saved some money to buy a concert ticket 😉🤣
9. Pick a destination in Korea where you would like to have a date or hang out with your friends or family.
☆ tell me that I am wierd but I'm ready to have a date in a convenience store……(don't gasp pls)
10. Recommend your top 5 favorite kpop songs.
☆ 1 pied piper
2 we are bullet proof
3 how u like that
4 PDT
5 run away
---
Ha ha loved reading you answers as always. I enjoyed doing this collab with you. 😂❤️
P.S: Thank you for always making me laugh with your blog posts and the great content that you come up with <33
Signing off for today : )