Heyyy guys!! Hope everyone is healthy and happy. If not, don't worry, things will end up alright. I feel a little sad because the last time I checked on WordPress, most of my close friends already went on hiatus and now I miss them very badly. I also want to say sorry to all my readers and followers for not being active on WP and leaving you unannounced/ on read. There were so many things happening in my life yet I didn't feel like writing anything about them. I needed some break and the result was my sudden disappearance from blogging. But hey, now I'm back again!!
Writing in this page makes me feel alive again.
During my break, I was nominated for so many awards. Words can't describe how much grateful I am because despite the fact I was not active, my friends didn't forget me or my blog. I couldn't able to keep track of all, so pardon me if I missed answering your questions. Let's get started without any further delay…
The BrainStorms Blogger Award

Thank you so much Saumya @drawwriteinspire for nominating me to this amazing award!! You are one among the amazing person I've met over here. I also read your latest announcement in your blog. Hope you are doing well. Don't take too much pressure and take care of yourself : )
Rules:

*Thank the one who nominated you.
*Tag your post with #BrainStormsAward and follow BrainStorms if you are willing!
*Display the BrainStorms Award logo.
*Display the rules on your blog post.
*Talk a bit about your blog, why you started it, what you write on and your goal for your blog.
*Answer the five questions you have been asked
*Nominate five other amazing bloggers
*Ask them five new questions
I started blogging for the same reason that many others did. I already explained the whole reason on my blog page. Check it out here.
Her questions:
What is one thing you want to get rid of?
My anxiety : )
(It's like those insta reels- "My personality is like I don't give AF but my anxiety be like 'I do' ")
Who is your favourite girl and boy band?
Do you know BTS!? They are my favorite boy band. (I also love Jonas Brothers!!) Itzy is my favorite girl band group.
What is your guilty pleasure?
Listening to K-pop songs, I think. Even though I learned Korean for few days and can understand a little bit, I still feel guilty for always listening to an unknown language because it is interrupting my French learning courses. I can't stop myself from listening to it because it's my ultimate pleasure and I'm not going to live in denial. (It sometimes drives me crazy how I think in English, speak in Tamil and learn French while listening to Korean songs and Japanese OST in between with my Hindi speaking best friends. Hope I don't lose my vocabulary knowledge 😭💜)
Whom do you talk to if you need career advice or advice regarding studies?
My dad!! I can't think of anyone other than him in my life.
What is the coolest nickname you've ever got?
I'm not anyone's special so nothing cool about it. My close friends call me "Pavi" and I find it lovely.
My questions:
1. Recommend some of your recently watched movies / read books
2. What is there in your current bucket list?
3. If you are given one month vacation, where would you go and why?
4. Tell us something unique about your lifestyle?
5. Do you prefer old or new songs? Who is your favorite artist?
The Liebster Award
I would like to thank Suhani @Random Reader's Ramble blog for nominating me to this award!! Also thank you for asking such interesting questions. I enjoyed answering to all of them : )
Rules :
*Acknowledge the blog that gave it to you and display the award
*Answer 11 questions that the blogger gives you
*Give 11 random facts about yourself
*Nominate 11 blogs and notify them of their nomination
*Give these blogs 11 questions to answer
Her questions:-
1. What's the first movie that made you cry?
Home alone, like I know it's a comedy movie but the ending when he meets his mother made me tear up when I was a kid.
2. What era would you choose to live in if you could?
I don't know, maybe 90's century!? The aesthetic, fashion sense, entertainments and the less technology back in those good old days used to be so blissful.
3.What's your favorite line from a movie or book?
There are so many!! My recent favorite is:
"Oh, I wouldn't mind, Hazel Grace. It would be a privilege to have my heart broken by you."

-Fault in our stars book
4. How would you describe humanity to an alien civilization?
Oh, that's an interesting question. I think everyone has a little bid of humanity left in them even if they are aliens from the space or the monsters underneath the ground. I don't think there will be a necessity to describe about it. Instead I'll show them what it is!!
5. What is the weirdest food combination you enjoy?
Cucumber sandwich with cheese, I guess!?
6. What fictional character would you most like to be friends with?
Aaagh, don't do this to me!! How can I pick one!? (*sobs in corner because I don't want to betray my other fictional crushes) Okay, I'll go with Seojun Han from 'True beauty' comic.
7. What is your most treasured possession?
My blog : )
8. What mythical creature do you wish actually existed?
Toothless from "How To Train Your Dragon" and Fawkes from "Harry Potter"
9. What artist or band do you always recommend when someone asks for a music recommendation?
Selena gomez, Jonas brothers, New Hope Club for pop lovers and BTS for those who are getting into K-pop.
10. If animals could talk, which animal would be the most annoying?
I think cats!! They are known for their sassy attitude and it'll be funny to hear what they speak.
11. What is your least favourite book?
"The immortals of meluha" by Amish. It's really not my cup of tea.
11 Random Facts About Me
Not a morning person
A sucker for the smell of rain, coffee and a new book
Pretty obsessed with K-Pop
Like spending time alone
My age is 21
I love to watch cat videos, social experiment / friendly pranks and stand-up comedies
I'm a hopeless romantic
I love BTS
Visited Saudi and Oman
Had few pet cats, rabbit, cocktail and love birds in past
Love tattoos
My questions:
Same as Suhan's questions
Indian Sweets' Lover Award
I totally forgot to note down who nominated me for this award. I think it was left with an open invitation. Whoever you are, thank you so much. As an Indian and a sweet lover, I couldn't resist myself from doing this award.
Oh wait, I found out who nominated me. It's none other than Riddhi. Thank you so much, girl!! And happy belated makkar sankranti.
Rules :
*Thank the person/fellow Indian sweets' lover who nominated you! (or whose blog you found out about this award through)
*Answer the 5 Indian sweets-related questions and add one of your own!
*Share some pictures of your all time favorite Indian sweets.
*Nominate 5 or more bloggers who love Indian sweets and leave an open nomination for every Indian sweets' lover around the world.
Let's get to it!
1. What are your top three favorite Indian sweets?
Kaju katli, Gulab jamun and Rasgulla
2. What's an Indian sweet you haven't tried yet but really want to ?
Ah, I almost tried most of the sweets in India so I don't have anything in my mind to taste something new.
3. Name one sweet which is traditionally made in your city/state.
Oh, there are so many but my favorites are Jaggery mittai, Palkova and rava paniyaram
4. What kind of laddoo is your favorite?
That orange walla one!! (*rushes to google to find it's actual name) Motichoor ladoo!!
5. Have you ever tried a chocolate flavored Indian sweet? If yes, name it.
Yes, a chocolate burfi ~
Her Question: Have you ever tried making an Indian sweet at home? Which one?
I never tried making them on my own but I did help my family members during the preparation process.
My extra question:
Indian Sweet Pictures: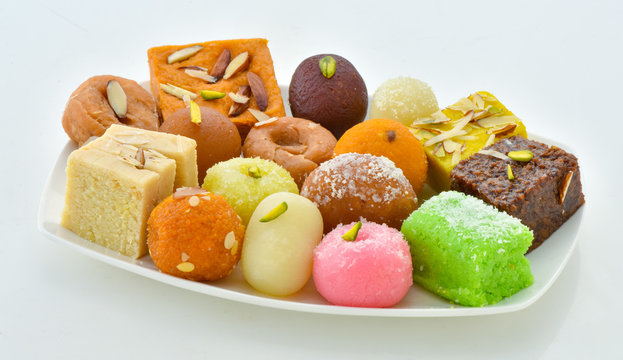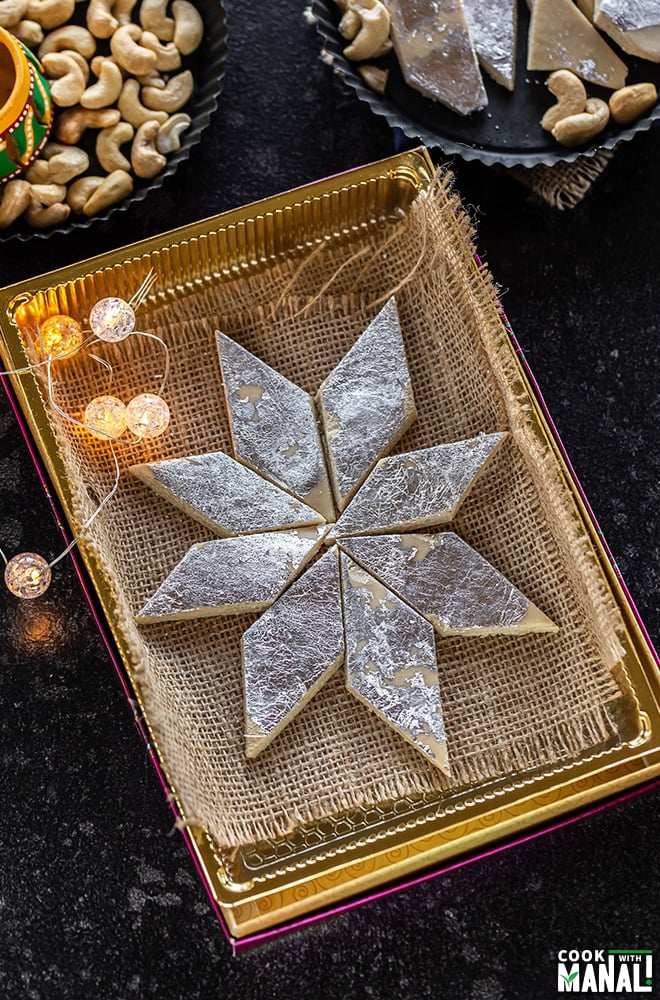 The Sunshine Blogger Award
Thank you Aparna for nominating me to this award. I love reading all your writings. Keep doing the great work. I had so much fun doing this award so thanks once again : )
RULES
Thank the blogger who nominated you and link back to their blog.
Answer the 11 questions sent by the person who nominated you.
Nominate 11 new bloggers to receive the award and write them 11 new questions.
List the rules and display the Sunshine Blogger Award logo in your post and/or your blog.
1 If you close your eyes, what do you think you will be thinking about?
About what food I should eat next or what's today lunch/ dinner? Haha
2. Have u watched Avengers: End game? Do you think Thanos did right ?
Yes and No. I get it, Thanos past was cruel and all he wanted was a change and peace in the end but he shouldn't have gone to the extreme of destroying half of the whole universe.
3. Best cartoon movie you like?
Bolt (a comedy adventure 2008 film). It's one of the best animated movie I've ever watched.
4. Do you think you can be a published author?
Yes, I can if I want to be.
5. If you are given three pills; medicine of truth, health and money, which pill will you choose?
Money. End of discussion.
6. Who is your favorite poet, and the poem because of which you like that poet's work?
An anonymous poet who owns a YouTube channel called – Luna Poems (Spoken word poetry). I feel spiritually attached to her each and every words. All her writings are so simple and the way she dictates it with her sweet voice makes it even more emotional. You guys should definitely read her poems (click here). I became a huge fan of her writings and whenever she uploads any video, I rush and play it at the speed of lightning. It's comforting to hear someone speak my heart out.
I've linked the first poem I head from her in the link above : )
7. What do you think about what is the best time for writing?
Midnight. All the great ideas, words and inspiration comes to me only after 12:00 Pm at night.
8. What think consumes most of your time?
K-pop music and BTS videos
9. Do you have any addiction? Do you think you should change it?
Listening to music. That's my full time addiction. And nope, I don't want to change it.
10. If one day you get lost in jungle and there is a castle where you get everything you want but only thing you have to do is to never meet with your friends and family, will you enter?
No, never. I don't want to spend an eternity having everything in my life with no one to have around.
11. Which movie character can describe you ?
Elsa from Frozen. Her personality is exactly like me- a sweetheart, always giving, reserved but also has a very playful side. She desires and cherishes true love but also feels like she doesn't belong anywhere/ fit in with others.
---
Finally I nominate: (you can do any one or all of the above mentioned awards because you all truly deserves it)
Maha– Selina– Penjiri– Shivi– Chocoviv– Sheetalbravon-
Shreya– LettsToTheLost– Gelina– Riddhi– Eeshani –
Once again, thank you everyone!!
Signing off for today ✨
Have a great day ahead ❤️