(The title of this post was inspired by my favorite blogger, Mira who recently published an interesting post – Confessions of a professional people- pleaser.)
I've always heard people branding me as this perfect student, perfect daughter, perfect friend or whatsoever. I used to be excellence in studies, so responsible in getting my job done. I strictly follow the rules and regulations of what is right and wrong. I respect my dad's words who means the world to me. I was like this girl whom your parents would compare to all the times like- "bas ithne number? Sharma ji ki beti ke 98% aaye hai!!","study like her", "be more responsible like her", "Look how humble and modest she is, learn from her!!".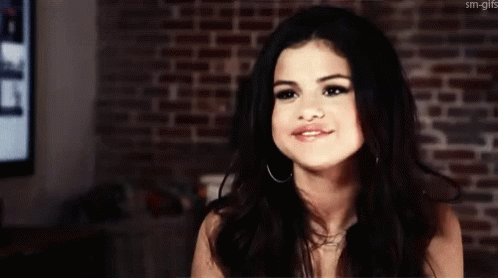 Well, let me tell you my side of story.,
First of all, I'm not perfect and I'm not fake. I make mistake, countless mistakes. I say stupid things. I hurt people too and have scars left by people who did me wrong. I'm guilty of so many things that left unspoken and also being good at studies does not mean he or she is good or perfect in literally everything.
I'm just an another normal teenager, wreaking my mind and constantly fighting with myself. The tag 'Perfect' or 'Good' that sticks with my name all the time is not who I am. It is as if no one understood what the hell I'm going through in my life. They think I have it all in the easy way.
1. Getting lost in 'what if situations'

What will a good girl do in this situation? What if I mess this up? What if they see my insecurities? What If they don't like me then? I get so lost in the ocean full of fear. People always tend to expect or need a lot from me so if I make one mistake, they get disappointed as if I've disgraced them. Well, here is the flash news – I'm a teenager and my mind is a mess.
The constant pressure of always being perfectly good is sometimes so unbearable.

2. Mean comments
There was this one time when all my classmates were mimicking and acting out like how our teachers behave. I also stood up and acted like one of our super crazy math teacher. Suddenly a girl pointed her finger at me and said "You too mock teachers? I thought you were a good girl"
I mean, seriously? That's what everyone else was doing and I'm the only person who gets this question?

"Good girls likes only this genre of music. Why do you listen to hip hop and punk?"
And anyway, what does being good actually have to do with music?
"You are sensitive and care too much. You can't survive in this world!!"
" It's exhausting, watching you be the good girl all the time. You need to start enjoying your life", " Nobody likes to date a boring girl"
I get it, being good comes with lot of terms and conditions to follow but this is too much bullshit.
3. Everyone thinks I'm surreal
"We're just kids tryna' to understand the world
You're still a only a boy who is scared of a good girl"

Ready – song by Alessia
People really don't believe or in better words, suspect me all the time. Even if I try to help someone with good intentions, they think I'm a people-pleaser.
" eww, why is she nice all the time?"
"she's just acting all good to get something in return"
"Good girls are bad girls who still haven't get caught. I don't trust her"
I'm a teenage girl. I don't flirt. I don't drink or have party every weekend. I don't start a drama to get attention. I prefer career over anything else. I face many issues alone but will do anything to see someone else smile. I still take permission for every little thing. I love getting tattoos. My favorite color is black and not pink. I do listen to rap, funk and K-pop music. Yes, we do exist. Why is it so hard for anyone to believe me? I'm a good girl with odd attitude, got a problem?
4. "Cause who am I if not exploited?"

I love to help others but people take serious advantage of that. I care too much until I collapse and nobody notices. Some even talk to me only to ask favors and once done, I become invisible to them again. "My mom will only believe if you say so can you please… tell this lie to her?", " Here comes my topper bestie, can you do my assignment too? Don't forget to write my name below it before submission".
That's when I learned – Givers have to set limits because takers don't have any.
5. Finally….. my suppressed other side
"If I show you all my demons
And we dive into the deep end
Would we crash and burn like every time before?
I would tell you all my secrets
Wrap your arms around my weakness
If the only other option's letting go
I'll stay vulnerable, yeah"

Vulnerable – song by Selena Gomez
The lyrics I just mentioned here speak volumes. I want people to see me, for who I truly am instead of focusing only on my bright side. The darkness and the demons that I fight everyday, the rage, jealousy, grief, fear and all the other dark thoughts that I try hard not to unleash. People expect me to be happy and nice all the time. I don't understand – How can you expect someone to put a perfect smile all the time? If I'm in a bad mood, I can be a bit arrogant, mad and total bitch so if you can't handle the other half of me, then I'm sorry, we're done. If you can't dance with my demons, neither can us.
---
I'm not the perfect girl who will get victory and be successful in the end, have a good boyfriend or be someone that everybody likes. I'll always be the shy, clumsy, strange girl who has social anxiety and falls in love with people who don't know she exists.
All I want to say is- Nobody is perfect. Nobody has it easy. We all have our own problems. You never know what a person is going through so pause before you judge, mock or expect anything from others.

I'm not saying being good is exhausting or you have to a bad person or something. Be humble, kind and do help others if you can, don't even hesitate for a second. But don't waste your time on those people who tries to dry you out in the name of help. Be the reason someone believes in the goodness of people. Be someone who takes you as their role model but never push yourself way too hard to fall everything that you do, think and act under perfection. Be such a beautiful soul that people carve your vibes. If people mock you for being good or soft all the time, just remember – "Having a soft heart in this cruel world is courage not weakness". I said courage because despite all the darkness, hardships, rejection and mean comments, you still stood there as a hope, tried to be the light in someone's else life unlike others. You decided to fight against them, every single damn day and that my dear, is an act of heroism.
I'm coming back to where I started- I'm not perfect and I'm not fake. My imperfections make me real because,
"There is no perfection (in this world), only beautiful versions of brokenness"

Shannon L. Alder