Hey everyone, it's August already!! As this new month begins, I wish you all have a life filled with good health, peace and joy.
I would like to thank each and everyone for taking your time to read my blog and nominate it for so many awards. I'm really grateful!!
---
Sunshine and Rainbows Blog Tag
I thank Selina @Selina's garden of thoughts for appreciating and nominating me to this tag.
Rules:

• Thank the blogger who tagged you

• Share the badge and rules in your post

• Include this blog tag statement: "The sunshine & rainbows blog tag is an award created to show appreciation for bloggers who bring positivity and happiness into our lives!"

• Answer the tag's 5 questions

• Tag 5-10 bloggers whose blogs you love reading!

• Include a custom message to your nominees about why you tagged them
Her questions:
1. What is one of the most awkward moments you've ever experienced?
Oh there are so many. It's like, as if my life is a series of awkward moments separated by snacks 😂. On my school sports day, I fainted in a 800m running race finale competition. The weather was too hot and I had no stamina to run. It was so embarrassing because I was representing my yellow house team and as soon as I fainted, the whole cheering went down with disappointment. Then all my friends and some teachers came to help me to get up. It was very awkward. After that incident, I became the hot topic for a week and some random small kid even cheered me up like "You did your best on that day sister". 🙈
2. If you could turn back time to fix one of your major mistakes, where would you go?
Making a decision here is difficult because I have lot of regrets. Probably I'll go back to my school days and apologize to that one guy for not being so friendly with him. I want to say at least 'Thanks'. He was a good friend of mine, made me smile and feel comfortable but I never got any chance to say this to him.
3. Is there anything you're really proud of in the room you are in right now?
Yes, my paris canva painting that is hunging in the wall right now.
4. Are you writing this post with a phone, iPad, or computer?
I mostly write blog posts in my mobile and make the final changes using laptop.
5. Have you ever tried sparkling water before?
Nope
My questions:-
1. Where do you want to travel to the most?
2. What is your short term goal?
3. What are you interested in that most people haven't heard of or aren't into it?
4. What do you think is your best quality?
5. What is your go-to karaoke song?
Nominees:
1. Awareness with Mira – I don't know why many people don't recognize her. Seriously, she has an amazing blog and I really love reading all her posts. You guys are definitely missing out great stuffs if you aren't following her. She writes her honest opinions and thoughts on any random topics.
2. The dramatic drama – Siya loves binge-watching series and writing reviews, opinions mostly on K-drama so if you are a big fan of them, I'm sure you'll love her blog too. Bonus: she also has great taste in music!!
3. Draw write and inspire – Saumy is one among my favorite blogging buddy and as her blog name suggests, she writes beautiful poems, inspiring articles and posts art works. She is an BTS army just like me who's music interest is so close to mine.
4. Midnight wanderer – She is an amazing lifestyle blogger and I always love reading all her posts. All her words are raw, deep and emotional!! She also loves listening to K-pop and writes reviews on books. I literally like everything about her blog!!
5. SHIVICTIONARY – Shivi's posts are always hilarious, fun, honest and relatable. Her personality shines in the way she writes and I absolutely adore it.
---
The dazzling blogger award
Thanks filarance @ Words of me for nominating me to this award!! I appreciate your constant love and support.
Rules:
Thank the person who nominated you for The Dazzling Blogger Award.
Link back to the original blog post.
Answer the seven questions that they asked on their blog post.
Make up seven new questions.
Nominate seven more people for The Dazzling Blogger Award, who you think exemplifies excellent blogging skills.
Questions and my answers:
1. What do you like in my blog?
Your poems in particular but I like all your posts.
2. Do you have long nails?
Yes, most of the times! I love to keep maintaining them you know, like doing manicure.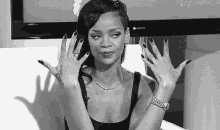 3. Do you wear specs while reading?
I literally wear specs all the time except while taking photos.
4. What are the emoji's that you love the most?
I tend to use these emoji's a lot – 😍😭😂
5. Your camera broke, while you are on a exciting vacation. What do you do?
Worst nightmare!! Well, I'll try to capture the moments in my eyes (nope, I'll probably steal my mom's phone to take it).
My questions:
1. Who is your role model?
2. Do you hate anything that's popular or think it's overrated?
3. What do you want to achieve in your life?
4. Describe your personality in 3 words
5. If you get a chance to meet a magician, what will you ask or do?
6. Do you believe in fairytales and happy endings?
7. Any quote that you live by?
Nominees:
Amateur Teen Writer– Little chef's apron– Shristy Singh– Curly Thoughts by Merlyn– Just me
---
Zodiac Book + Music Tag
Thank you so much @Ray's relem for nominating me. I loved doing this tag once again!!
Rules
Link back to the creator, i.e, Swift Walker@Just Dreamland
Link back to the person who tagged you!
Answer all the prompts.
Use the original graphics and credit the creator
Tag at least 5 bloggers and provide links to their blogs.
Name your Zodiac sign.
Don't forget to add #ItsAZodiacThing tag.
You can either do the zodiac book tag /the zodiac music tag or both of them. Graphics for separate tags should be given at the end.
Enjoy doing the post
Well, i dont know my zodiac sign. I listen to both English and K-pop song so I'll mention two songs under each prompt.
1. Good for you – Olivia Rodrigo
2. Monster – EXO
1. I like me better – Lauv
2. Cat and dog – TXT
1. Mad at Disney – Salem ilese
2. Illa illa – B.I
1. Give love a try – Nick Jonas
2. Someone's someone – MonstaX
1. Leave the door open – Anderson.Paak, Bruno Mars, and Silk Sonic
2. Magnetic – Rain ft. Jackson wang
1. Somebody to you- The Vamps, Demi Lovato
2. Red – The Rose
1. Know me too well- New hope club, Danna
2. Alcohol free – Twice
1. Wildest dreams – Taylor Swift
2. Filter – Jimin
1. Black magic – Little mix
2. Permission to dance or Butter – BTS
1. Scars to your beautiful – Alessia Cara
2. Epiphany – Jin (Again, who else promotes self love more than BTS?)
1. Friends – Marshmallow, Anne Marie
2. Friends – Jimin and V
1. Echo- Arman Malik, Eric Nam, KSHMR
2. Serendipity – Jimin
I tag:
Poorwa – Nehal – Riya – Flora – Anushka
---
The Sunshine Blogger Award
Thank you Nehal, a great blogger, one of my long term buddy @Nehal says for nominating to this award!!
The Rules:
Thank the blogger(s) who nominated you in a blog post and link back to their blog.
Answer the 11 questions sent by the person who nominated you.
Nominate 11 new blogs to receive the award and write them 11 new questions.
List the rules and display the Sunshine Blogger Award logo in your post and/or on your blog.
Answers to Nehal's questions:
1: What is one talent you would love to have?
Dancing for sure!! I always admire and love those people who dance on stage with choreography. I want to know what it feels like, to be so good at dancing.
2: Who are some of your favorite bloggers?
There are so many. Each and every one of my followers are unique and have an amazing blogs. It's hard to pick only few but I could mostly relate to bloggers such as Poorwa, Saumya, and Mira and they are of course, my favorites. Actually all my followers blogs are my favorites Nehal, that's why I followed them. Duh!
3: What do you think is the best way to deal with hardships in life?
Spend some time with yourself. Follow your instinct and try to find a solution. You'll definitely find a way out.
4: What is the biggest struggle you find in blogging?
Nominating people for the tags and awards. It's really tiring. Sorry, next question 😪

5: What would your instant response be if an ostentatiously dressed someone who appears to have authority walks up to you and announces, "You're a wizard/witch!"
Hip hip hooray, I'm a witch!! What took you so long to say this? Come on, lets go and make some magic portions 😂
6: Leave a link to your first post.
Here it is – Reason why it sucks being an introvert in India
7: Are you an introvert or extrovert?
Introvert, no doubt.

8: What, in your opinion, is the secret to happiness in life?
Ignore the negativity, others bad opinions, comments, gossips, jealousy and literally everything. Sometimes ignorance is bliss. ✨
9: Have you ever unfollowed someone on WordPress intentionally?
It'll be a lie if I say no. Of course, I did. That's because their posts or content didn't seem relevant or any use to me anymore.
10: Have you posted a YouTube comment that got more than 1K likes?
OMG Yesss!! I got freaking 2k likes. 😭 This is what I commented on a video under "Drama in real life prank" – "These kind of social experiments should be done more without telling the truth. I mean, just look at all those guys. They seemed so happy and that girl literally made their day 💜"

11: Share a book recommendation that kept you engrossed.
"The fault in our stars" by John Green.
My questions:
The questions remains the same as Nehal asked me since I loved answering all of them.
Nominees:
My name is Divi – Happy panda – Gigi – Zainab – Akriti – Meg
---
BRAINSTORM AWARD
I would like to thank Nabeeha for nominating me to her award.
RULES TO FOLLOW FOR THE BRAINSTORMS AWARD
Thank the one who nominated you
Tag your post with #BrainStormsAward and follow BrainStorms if you are willing!
Display the BrainStorms Award logo.
Display the rules on your blog post.
Talk a bit about your blog, why you started it, what you write on and your goal for your blog.
Answer the five questions you have been asked
Nominate five other amazing bloggers
Ask them five new questions
Her questions and my answers:
1. What is the greatest risk you have ever taken?
Trying to come out of my comfort zone I guess. I suck at giving public speech, handling group discussions but still I participated in some presentation competitions. I took the risk, even though I got embarrassed in between, just to get rid of my fear. I'm still working on it.
2. What period would you travel to if you were given a time machine?
To my past of course, particularly the year 2006. Not to change anything but to feel and experience some things twice.
3. What is one thing that you absolutely hate about WordPress?
I personally think the blog feed is not showing all my followers posts and the blogs which I followed long back. That's the only thing I hate about WordPress.
4. What makes your day better?
When someone compliments my personality or behavior in person.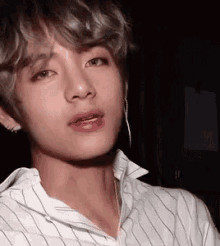 5. Describe your blog in three words.
Me, myself and I
My questions:
1. What is your ideal perfect day?
2. Permanent tattoos have personal meanings and memories. What will be your ideal tattoo design if you have to get one in future?
3. What's your biggest fear?
4. For what in your life do you feel most grateful?
5. What do you value most in a friendship?
Nominees: (Recent blog discoveries!! I've linked my favorite post which made me follow their blog right away. Don't forget to visit them)
1. Rubina shaikh – As soon as I read her blog, I figured out how much she loves reading and writing down her honest, inspiring and thought provoking thoughts. I loved reading all her posts and I'm sure you'll like it too.
2. heart speaks – She writes beautiful and heart touching stories that you definitely don't wanna miss.
3. Happy healthy me– Cathy writes inspiring articles and useful health tips.
4. Words between the lines – Mugdha writes her heart out through amazing poems and short scribblings.
5. One Indian girl – Safa is an young teen blogger who writes about absolutely everything. The reason why I love her blog is that all her feelings are personal, honest and she likes to give motivation all the time.
Thanks for reading!!
Signing off for today ✨
PS: Happy friendship day everyone!! ❤️