Hey everyone!! I feel like june ended in a blink of a second. The only important thing that happened in this month was that I finally completed my undergraduate degree. Besides that, I got nominated for so many awards and tags in WordPress. I can't express how overwhelmingly happy I am because of your love and support.
---
The cookie lover award
Thank you so much @Geet's not so secret diary and filarance for nominating me. This is such a delicious award!! I had so much fun answering them. It reminded me of all the best cookies I had in my life. All credits goes to Maggie.
Rules:
Thank the person/fellow cookie lover who nominated you! (or whose blog you found out about this award through)
Answer the cookie-related questions and add one of your own!
Share some pictures of cookies you adore! (can be pics you've taken or ones from Pixabay, Google, etc)
Nominate 5 or more bloggers who love cookies and leave an open nomination for every cookie lover around the world!
Question 1 – What are your top three favorite types of cookies?
Chocolate chip cookies
Macaron cookies
Oatmeal raisin cookies
Question 2 – What's a cookie you haven't tried yet but REALLY want to?
Ice cream cookie sandwich or Fortune cookie I guess!? 🥠 I badly want to try them at least once in my life.
Question 3 – What's the last type of cookie you ate?
Normal butter ones and coconut cookie💛
Question 4 – If you were a cookie, which kind would you be and why?
I would be something so creamy, yet chocolately delighted cookie. It will also be sugar coated with sprinkles. That's because I'm a very sweet person so all the sugary flavors has to go inside. 😉
Question 5 – Why do you love cookies?
Should there be a reason for it? I'm a foodie and they are so delicious.
Do you like a drink with cookies? If yes, then which one?
Why say no when you can have one? I'll go with blue mojito.
Now for the pictures of cookies I adore!! (wish I could add jung-kookie's pictures too)
Nomination:
This is an open nomination for all my sweet tooth and cookie lovers out there. Come and grab them!!
---
Am I secretly a magical girl?

I thank ksblog for leaving an open invitation to this awesome and creative award. As soon as I read, I promised her that I'll also do it.
The Rules
1. A Magical Girl is always polite! So be polite! Display the Magical Girl Tag Logo, thank the one who tagged you and if you want tag creator to thank you for participating, tag Pinkie's original post as well! That last one is optional though!
2. A good magical girl gets the job done! Answer all the prompts! But do it like yourself! Come up with your own ideas, or compare it with other anime or video games! Anything goes! Just get the job done!
3. A good Magical girl always makes friends! Tag at least 2 people! More is optional!
There is no 4! That would be bad luck!

4. A Magical girl is not defined by gender! Feel free to tag anyone!
The questions
1. A Magical Creature descended from the skies! It is telling you, you are a magical girl! Describe this magical messenger! What is it.. where is it from?!
I was sitting on my bed last night as usual, watching my favorite 'Legacies' series. Suddenly I head a noise near my window. A strange yet cute creature with long hairs, in size of a tinker bell having glittering little feathers jumped inside through it and uttered my name as if she knew me. I was thrown aback and freaked out in fear. It claimed me as the 'magical girl'.
2. Your creature tells you about an evil force from afar! What is this evil force?! What is their goal?!
She remained calm and answered to all my shocking questions while I was losing my patience. She finally told me the whole story. "Once upon a time, there was a beautiful island where all fairies, animals and magical creatures lived happily. One day, a evil witch named sakshi came to know about our whereabouts and the greatest power that we hold. Our people's duty is to cherish and protect a crystal ball which keeps the mother earth at peace. If the crystal gets in the hands of evil, unimaginable disasters may strike the world and that her island needs my help. For years, the witch tried to get the crystal and failed every time. Only people from our bloodline can touch that precious gem. We need you. The world needs you to save us, my lady" with those words she bowed a little and looked at me with a smile.
3. The creature then tells you, you hold a great virtue, it is the reason you have been selected! What is this reason!
"Why me?" was my immediate question. "I'm no good and I don't know how to help you, Why do you have to select me?". She smirked at me and said "Heart with purity, Mind with clarity…her power seeks divine, surrounded by roses and whine… holding a crystal necklace, far more superior, call her, she shall be our warrior. That's what our prophecy says. You are the selected one and I spotted your necklace's magical presence as soon as I reached your door. Now, I don't have time for this, you need to come with me right now. A serious threat awaits you." She lowered her voice to whisper it to my ears "Sakshi will send her troops to come after you. If she ends our prophecy, there is no hope for us!!"
4. After the exposition, a monster shows up at your doorstep! It is time to transform! What is your transformation item?!
My necklace glowed and I could see myself turning with a glowing purple dress and transparent wings. As soon as I turned, my powers took over the control of my body. Suddenly I got a beam of Lazer light at my hands. I bravely fought against the army of creatures which sakshi created to kill everyone.
5. Transformation scene time! How do you look as a magical girl?! What is your power and signature attack?!
I was able to do Lazer attacks, glowing up in purple and pink just like my necklace. I literally moved an object with just using my mind.
Using my special eye power, I attacked them. It was pretty cool.
6. Catchphrase time! Name some of those lines you repeat in every episode.. and tell us when you use them! This can be a transformation phrase.. or just something cool you keep repeating!
"Let's kill them at once guys, shall we!? " – before attacking
"Kill a devil today, face the demon tommorow, count me in" – my catchphrase.
7. Are you a solo magic girl?! Do you work in a team?! Are you the first recruit or a supportive one?!
I had some supportive friends to help to accomplish the given mission. "Teamwork makes the dream work" is what I learned after reaching the island. Much to my rejection, I was assigned as a leader and we are a team of three. They introduced themselves as Hikari and Yazu. Our mission was simple. Defeat our enemy, restore the village. Guess that fairy found them long back because they seemed to have trained more well and knew very much about how to use their powers. They saw me struggling to find out and helped me in the process. The only thing that I'm proud of myself is that I'm a fast learner and will do anything to protect my loved ones.
Talking about my partner's powers, Hikari's sword moved at the speed of an lightening. His eyes turned blue and I could see the wrath and passion at his every single attack as if he was born for this day to come.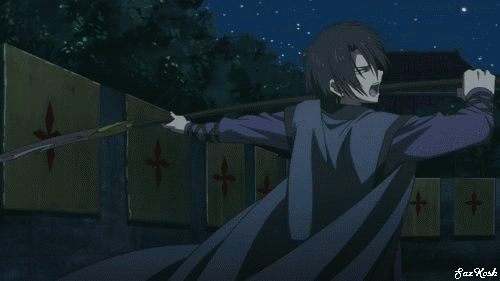 The other one looked more like a charming prince. He remained calm in most of the situations and had a special ability to talk to birds and animals. He intelligently used them to defeat our enemies. His attacks and decisions were quite elegant, loyal and wise. 'He should have been the leader', I thought to myself.
It seemed like I was the only magical girl who so happened to be their leader, has to deal between those two extreme characters. In beginning, it was difficult for us to understand each other but soon after, we made a perfect team.
8. Every magical girl has a goal in her normal life as well! What would your goal be?!
Before finding out my magical abilities, my ambition was just like most of the other normal girls, to get into a prestigious college and work in a good reputed company. Within one night, my whole life was changed.
9. What is the dark twist to your being a magical girl?!
My energy gets drained out and I faint each time if I use my special powers to great extend.
Guess I was too into the story. The end. Thank you for reading my silly magical story. 😂
Now thank you so much for this award. I wouldn't have written a magical story if it's not for this award. Honestly, right from my childhood I've read lot of magical stories and always imagined living in a fairytale life. I'm an adult now but still, I look at my bedroom windows at night hoping a peterpan, twinker bell or even a big foot will come and take me to any fictional world. Today, through this award, i felt like i had a second life and lived there happily for sometime while writing it. My story might have seem childish or an ordinary tale but it meant a lot me. Thanks once again for giving me this magical experience. Hope at least someone liked reading it.
Nominating next magical girls: (couldn't miss anyone so I listed 20 amazing bloggers. No pressure, do it if you like)
1. Vani
2. Poorwa
4. Crazzy pants
8. Quirky pages
9. Poorvi Kumar
11. Girl chat
12. Rayna's blog
13. Richa soni
14. Heartfelt
15. Chocoviv
17. Riya's world
18. My purple life
19. Happy Panda
20. BrainStorms
---
The Dazzling Blogger Award
Thank you Saumya @Draw-write-inspire for nominating me. I seriously love reading all your blog posts. Keep shining and keep inspiring as always.
Rules:
1. Thank the person who nominated you for The Dazzling Blogger Award. Link back to the original blog post.
2. Answer the seven questions that they asked on their blog post.
3. Make up seven new questions.
4. Nominate seven more people for The Dazzling Blogger Award, who you think exemplifies excellent blogging skills.
Her questions:

1. What are you currently worried about?
This pandemic and how it's still gonna affect my studies, career and everyone's health.
2. What movie can you watch over and over without ever getting tired of?
Chennai express (Bollywood) and Home alone (Hollywood) – All times favorites!!
3. If you had to change your name, what would your new name be, and why would you choose that name?
I need time to think because no one has ever asked me this question before. I'll change it to Davina claire, I guess (inspired by 'the original' series character). It's because the pronunciation sounds so good to hear.
4. What celebrity would you rate as a perfect 10?
Jungkook!! He is an excellence singer, rapper, vocalist, sportsman, gamer, painter, model, dancer and Idol. He is one of my favorite singer who always tries to give his best in everything he participates. To me, he is far beyond perfection.
5. What's the most useless talent you have?
Giving best recommendations I guess, whether it's related to either music or movies. If you tell me your favorite movie/share your playlist, I do research and tend to come up with something that you might like. I even heard my friends saying this to me. Sadly, I can't put this talent in my resume or mention anywhere : (
6. What's the most interesting thing you've read or seen this week?
Vincenzo, a K-drama. Seriously, it's top-notch and I'm in love with it.
7. If you could know the absolute and total truth to one question, what question would you ask?
Did anyone ever loved me for who I!?
My questions:
1. What are you currently upto?
2. What is your long term goal?
3. Do you have any personality that you often hate about yourself?
4. What will you do if you get a huge amount from winning a lottery?
5. Is there any famous quote that you don't agree or believe?
6. Who is your celebrity crush and why you do like him/her?
7. Do you believe in superstition? If yes, mention some.
I nominate:
YOU!!! (Consider yourself nominated)
---
Tagging Stories with Color: Webtoon and Music
I was nominated for this tag by the blogger behind @Wandering with me. Thank you so much for giving me this opportunity to talk about the two things which I obsess over – music and webtoon (a comic app). I chose K-pop songs over western music because it fits the classification of the color so well.
Rules:
#1 Share your favorite stories—movies/books/anime/manga/drama/songs—by classifying them on these seven colors' traits:
red: passionate, exciting, invigorating
blue: peaceful, calming
pink: romantic, caring
orange: warm, motivating
black: mysterious, thrilling
green: fresh, unexpected
white: random
#2 Send this challenge invitation to at least one of your friends. Let them fear your superiority, as you—decide their fate.
#3 Link back to the original post here! And, enjoy!
Note: It's always recommended for you to thank (or link back to) the people who nominated you, but if you think there's already an unbreakable bond between you and the challengers, then feel free to drop the courtesy.
RED ( passionate, exciting, invigorating )
The red king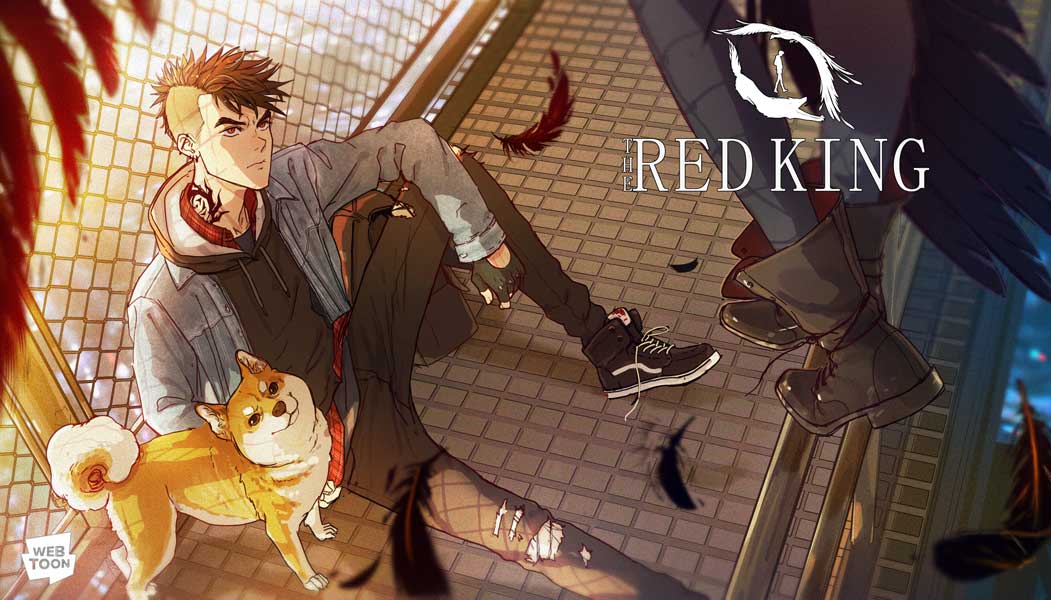 Being young, rich and handsome doesn't always bring you happiness. Just ask Ivan, the black sheep of his family. If he wasn't busy drinking, partying and being a royal screw up, he could be building a career in his father's vast business. As if Ivan's volatile family dynamics couldn't get any worse, he accidentally helps a supernatural entity steal a secret that could sink his father's entire corporate empire.

I'll never get tired of speaking how unique and interesting the plot is. This is a type of story that gets everyone hooked up no matter what gnere you like.
Hot sauce-NCT dream:
BLUE ( peaceful, calming )
Little rain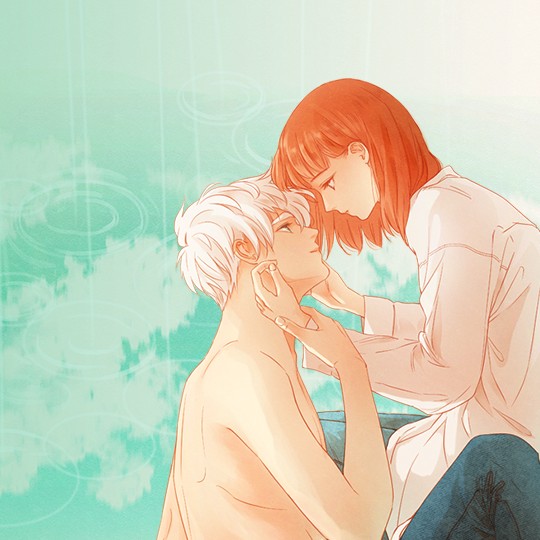 A Guardian Angel without his memory ends up in a cats body. Lisa is a down on her luck, whose life has always been tinged with misfortune. Fortunately her cat, Rain, is always there for her when she needs him. But little does she know, Rain has a big secret. His memories may be missing, but Rain remembers this… He'd do anything to protect Lisa.

I've started reading this recently. Seriously, the story is so pleasant to read with all the music and rain effects playing in background. I highly recommend it to someone who loves reading a good story with cute little actions of cats.
Don't- RM, eAeon:
PINK ( romantic, caring )
First night with the duke

A handsome, selfish noble falls for a beautiful, kind commoner — at least, that's how the story's supposed to go. When an average college student wakes up as Ripley, an extra in her favorite romance novel, she resolves to enjoy the luxuries of her character's status while watching the novel's plot unfold from the sidelines. However, her plans are soon derailed when she finds herself in bed with no other than Duke Zeronis, the novel's hero! Dodging the villainess' schemes, the Duke's advances, and her own feelings, can Ripley keep the story on track and survive beyond the first night?

The title and plot may sound like a cheesy romantic story but believe me, it is so much more than that. The story gets more exciting as it continues. Unlike most of the other stories, the female lead character portrayed here is kind, helpful and strong, someone who is capable of being herself and independent. Overall, it's a good hilarious, interesting romantic story.
My house-2PM:
ORANGE ( warm, motivating )
The gentle way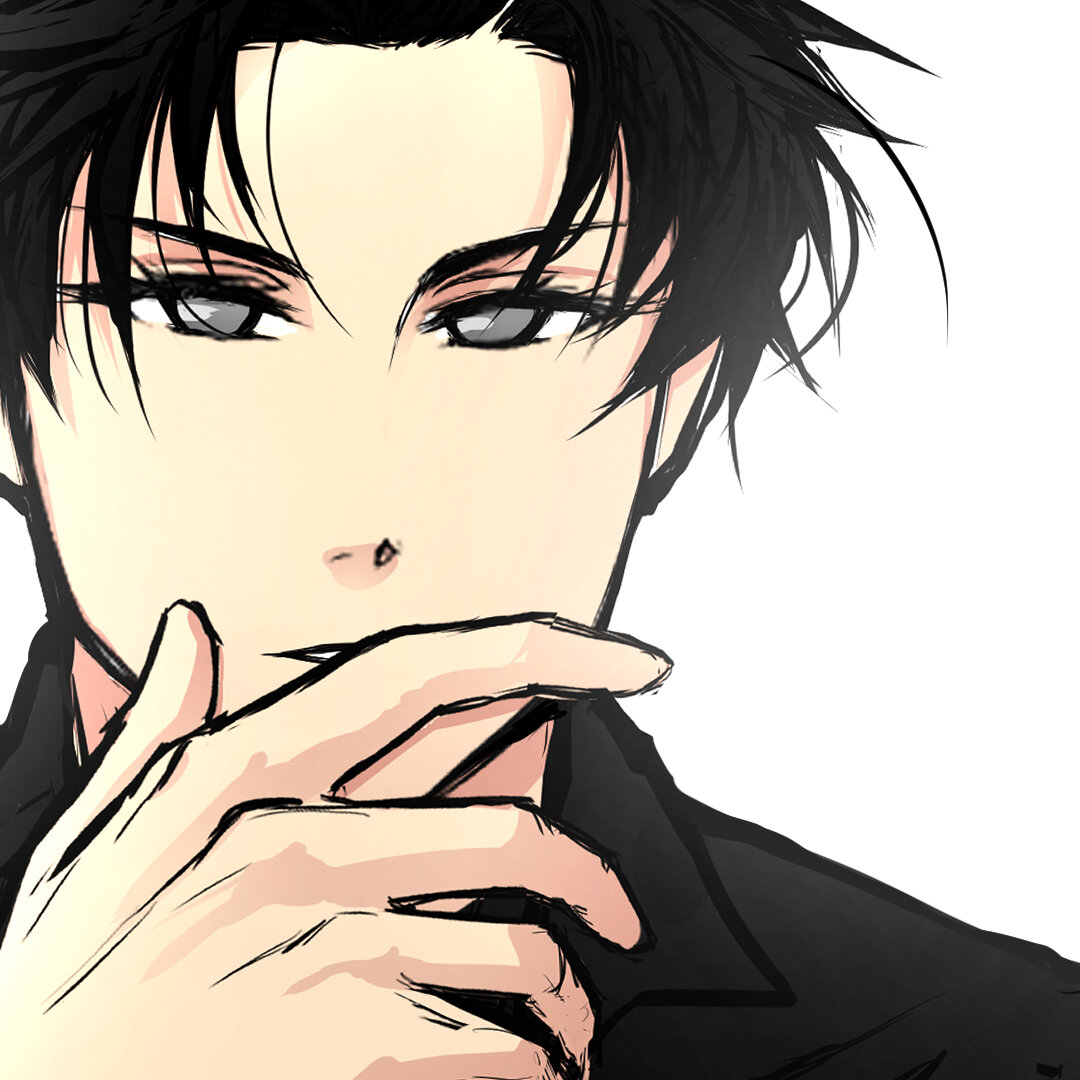 Jun is not your average judo athlete… actually, she's below average. Despite being awkward, shy, and timid, Jun continues to practice judo with a fiery goal in mind: to defeat her greatest childhood opponent. After meeting a mysterious and handsome stranger with outstanding judo skills, will Jun be able to convince him to teach her? A story about loving oneself and falling in love… Come watch an insecure fluffy lamb transform into a fierce queen.

The gentle way fits perfectly for this color. It's so motivating to see a introvert ambitious girl getting to understand the world and gathers courage to achieve her dreams.
Dynamite-BTS:
BLACK ( mysterious, thrilling )
My deepest secret

Having a handsome, kind and caring boyfriend like Elios means the world to Emma. Even a look at him makes her heart flutters. But little does she know about a secret lies deep in their relationship. What is the said secret?

One of the best thrilling comic I've ever read. The first half of the story focus on a particular issue and the second half takes an unexpected turn unrevealing secrets, mysterious and murder.
Lotto-EXO:
GREEN ( fresh, unexpected )
She's hopeless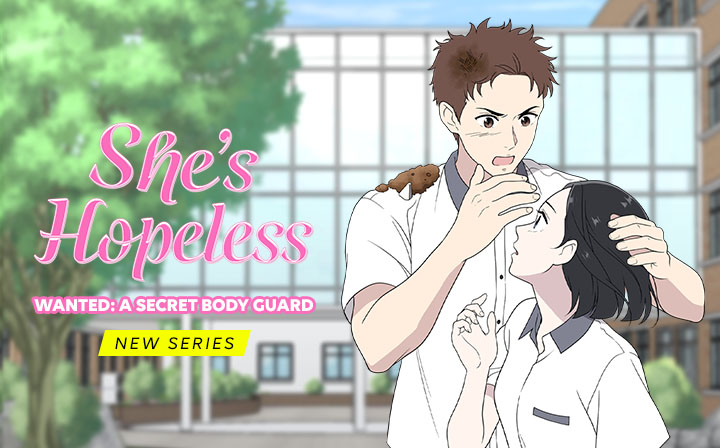 Though she comes from a rich family, Gabin is a bullied loner at school. That doesn't mean she puts up with bullying from other students, though — Gabin is infamous for her fierce personality. Worried about Gabin's well-being, her family secretly offers Tae-ung $500,000 to transfer schools and act as her bodyguard. Will Tae-ung be able to protect her from the school bullies, all while keeping his identity hidden from Gabin and the other students?

I fell in love with this comic after reading the first episode. Seriously, everything about this comic was something new and unexpected.
Alcohol-free:
WHITE ( random )
Men of the haram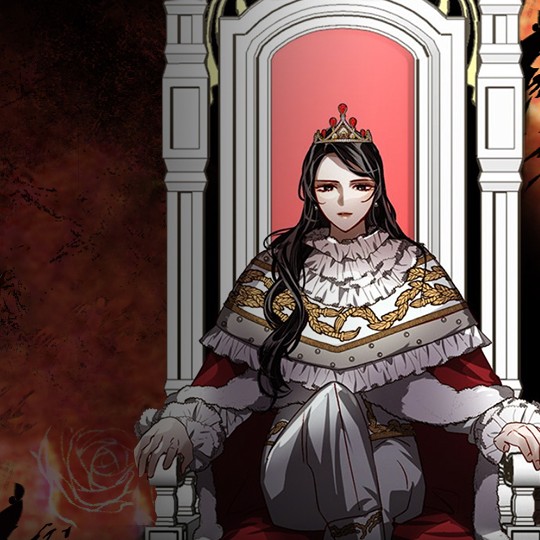 Scorned by her lover and thrown into power after the mysterious assassination of her father, Latil must marry to secure her sovereignty of Tarium. Instead of choosing one man to become her Royal Consort, she chooses five young men from all walks of life to join her Harem. Will Latil ever solve her father's murder, and can she keep the peace in her Harem?

She is a bold, inspiring character and the way she handles the different personalities of every men in her harem makes it even more interesting to read.
God damn- I.M:
Nominees:
Poorwa – Pannaga– open invitation (It's an interesting one so consider yourself tagged if you wish to do it)
---
Sunshine Blogger Award
Rules:
Thank the blogger who nominated you and link back to their blog.
Answer the 11 questions sent by the person who nominated you.
Nominate 11 new bloggers to receive the award and write them 11 new questions.
List the rules and display the Sunshine Blogger Award logo in your post and/or your blog.
1) When you read the word 'love,' what's the first song that comes to mind?
One song!? The whole playlist and album is running on my mind right now. If I have to pick only one, I'll go with 'I like me better' – by lauv
2) What were your favorite TV shows to watch when you were little?
Don't get me started. I can go on and on speaking about my childhood favorite shows. Some prominent ones are Tom and Jerry, Ben 10, scooby doo, chota bheem, Jackie chan adventures, Heidi and super why.
3) What's a color you recently started to love?
I love purple and black
4) Tea or coffee? What's your usual tea or coffee order?
Coffee, always. Usual pick is hot chocolate.
5) Do you prefer writing or typing?
Recently typing. I used write diary and scribble a lot on papers but now, I'm more more addicted to notepad in my mobile.
6) How long have you been blogging?
It's going to be one year on July 13 (Gosh just now i realized!! Thanks for this question. My favorite band BTS also debuted on the same date 13, june 2013. Is this an coincidence!? I don't think so 😭)
7) If you could add to or change one thing about your bedroom, what changes would you make?
Led lights hanging on the wall. I always wanted to have them.
8) What are your favorite games right now?
I usually don't play games but I tried playing once. Pubg with my sister and cousin was my favorite time pass at that time.
9) Do you prefer succulents or flowers?
Flowers!!
10) What's the last thing you ate?
Ice creams!!
11) What's in your purse/bag/backpack? (pick one lol, you don't have to tell me about all of those)
Lip gloss is a must and I always find myself carrying it around.
My questions:
1. How was your day? Are you doing fine?
2. What is your short term goal?
3. Do you believe in fate or destination?
4. What comes to your mind when you hear the word love?
5. Which movie, series or drama you watched recently?
6. What will you do if you got one day to live as an famous celebrity, singer, actor or a rich heir/ heiress.
7. What is your motto of life?
8. Name some English words that you find beautiful.
9. If you are given a chance to change your past, will you accept it considering things might not be the same as it is now?
10. What is your best form of creativity?
11. Last, do you like reading my blog?
Nominees:
The quite reader – dramas with a side of kimchi – jarilissima– The name is divi– just me – penjiri – Amour Auteur – Queer visitor – one Indian girl
Thank you!!
Signing off for today ✨