The worst day of my life!?
It's when I searched "what should I do if I feel like crying all the time?" in Google. I cry all the time. Like while watching a sad movie or even a happy movie, listening to songs, when someone raises their voice, when I see a poor kind or a beggar on the road, or when someone cares too much for others, I cry for literally anything. I cry out of enormous bliss, sadness, anger which I can't control, out of pity, or even out of feeling empty. It's as if the water is waiting eagerly at the edge of my eyes to come out at any minute. I don't know how to comfort a person so if someone's crying in front of me, probably I'll cry along with them. Am I that sensitive!? Should I hate myself for it? Most of the time, I control myself because I'm not that stupid enough to cry in front of others. I often considered it as an act of weakness and it really is. You can break down, tuck under your blanket, lie on the bathroom floor and cry until your eyes become red but crying in front of others is a big NO.
I've read this beautiful quote somewhere that says
"Crying does not indicate that you are weak. Since birth, it has always been a sign that you are alive."
There is this Pixar movie called 'Inside out' which centers around a young girl and her 5 core emotions which are fear, anger, joy, disgust, and sadness. The emotions in her mind are shown as characters and how they cope up with the new environment and changes. The interesting part of the story is that no one allows sadness to touch the ball, which is the only way to control her emotions. Throughout the movie the four emotions especially the joy, try to control and put the sadness away from her mind or the ball as much as possible. They think it's the only way to keep her happy and thus suppress him whenever he comes out to explain them.
At the very end when all things get messed up, the happiness, disgust, anger and fear take in change and thus making everything even worse. In climax, the sadness in her comes out and cry while touching the ball and so does the girl. It's when all the problems, misunderstanding between her parents gets cleared and they live happily ever after. The other four emotions which control her body most of the time finally understand that: sometimes it's okay to let her cry to feel better. Sometimes even joy has to cry out of happiness.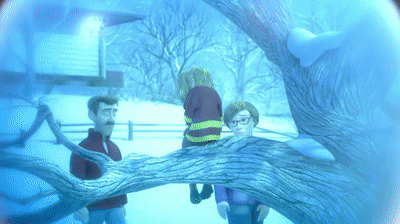 If you feel like crying, it's totally fine. It shows you've been strong for too long!! Given in this pandemic situation, everyone is going through a different kind of pain whether it's grief, solitude, loss, unemployment, poverty, or breakups and failure. Remember you are never alone in this world. Cry when you feel too heavy because letting your sorrows and worries out through tears really helps you to feel better. It's okay if it takes some time to calm your mind.
All I want to say is, I've heard many people saying it's not manly to cry or women who cry are weak which is nothing but a total bullshit. You have every right to feel and experience all emotions. It is what makes you human after all and a better person in life.
People have the natural habit of hitting other's sensitive points so never cry in front of others. Let your emotions out when you are alone. It makes you realize and understand a lot of things.
They say 'always smile' in your life but no one ever said 'it's okay to cry' when you feel heavy.