Hi everyone!! Hope you all are doing great. I'm so happy to say that I got nominated for the 'Sunshine Blogger Award' by Eleanor Sophie. She is an excellent lifestyle blogger who loves to write reviews about her favorite books. So don't forget to check out her amazing blog here. So let's get started…
What is The Sunshine Blogger Award?

The Sunshine Blogger Award is given to those who are creative, positive and inspiring while spreading sunshine to the blogging community.

How does it work?

Thank the blogger(s) who nominated you and link back to their blog.
Answer the 11 questions sent by the person who nominated you.
Nominate 11 new blogs to receive the award and write them 11 new questions.
List the rules and display the Sunshine Blogger Award logo in your post and/or on your blog.
Will you be setting New Year's Resolutions for 2021? If you are, what might you include?
I don't usually make resolutions on new years. But this year I've made my mind to focus more on my health and be grateful for what I get.
2. What do you most look forward to about Christmas?
Well, as a Hindu we don't usually celebrate Christmas. But we still enjoy the day by decorating our small Christmas tree that we have. I mostly look forward to all those beautiful decorations everywhere I go out and especially for sweets and special festival cakes.
3. Do you have any goals for your blog in the new year?
Yes, I just want to post regularly. I take lot of time in reading all other posts and stuffs and this youtube is killing most of my free time. So I made my mind to post frequently this year.
4. What is a decision you made this year that you're really glad you did?
Since the year just stated, I didn't make any decisions to be proud of!
5. What was your favourite book and/or movie/TV show that you read/watched in 2020?
My favorite book – does this include webtoon (a comics app) cause I'm totally obsessed with it. I read 'The red king' and 'True beauty'.
My favorite movie- Mulan
My favorite Tv show- I watched 'Run BTS', a South Korean variety web series starring the famous boy band BTS. I also binge watched an anime series called 'Noragami-Stray god'.
6. If you could gift everyone in the world one item for Christmas, what would you have everyone receive? (As in, every person in the world gets this same item).
Wow this is sure an interesting and hard question. Everyone has different needs and interests so it's really difficult for me to choose. But Christmas won't be fun without gifts so I'll choose to gift everyone with flower pots cause everybody loves it right!?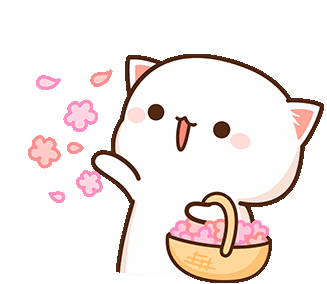 7. Be proud! Share with us an achievement you made this year, no matter how big or small!
Since I'm final year in college, they will provide proficiency certificate for those who get overall good marks in core and skill subjects and luckily I got both the certificates. I'm pretty much happy and proud about it!!
8. If you could travel anywhere in the world in 2021 (money being no object), where would you go and what would you do?
I always dreamt of travelling around the world. There are so many dream destinations in my list. But if you ask me in current year then probably I'll go to Korea. That's obvious cause I recently became a huge fan of K-pop and their culture. So yes, I'll visit all the historical places first and roam here and there later (* I mean in search of famous street foods 😂)
9. Who are three of your favourite bloggers you discovered in 2020?
Almost all my followers cause I started blogging itself in 2020! I found so many talented writes here and loved reading everyone's post. If I have to choose my favorite 3 then I'll go with
i) Poorwa's blog– (guess I'll never leave you without mentioning once 😄) She is an lifestyle blogger who has a amazing garden, beautiful personality and lovely playlist. I can always relate while reading her life.
ii) Heart talk with vani– She is such a great short story teller. She is one of a kind who beautifully conveys her message directly to readers heart. Due to time constrains I'm not reading any books recently. Her wonderful short stories is what keeping me entertained.
iii) Writing my heart out– Just like his blog name, he writes his heart out! He centers his topics around self improvement, love, poems, motivation and some great photography. He also talks about everyone's personal issues and failures which very few share. I really appreciate all his contents.
10. Is there a niche you'd like to expand your blog to? (Either realistically or in an ideal world.)
Not really. I basically wanted to improve my writing skills. I started this blog as a small corner for me to share my opinions with others. But now I'm happy to share about my lifestyle too. I've found very supportive community who appreciate all my works. So I feel confident to pour my current thoughts out in my blog. My drawings, songs, poems, series, books, scribblings, rambling and so much more. I don't want to stick and focus on a particular niche.
11. What would your top tips be to someone who was about to start a blog?
Download the WordPress app first!! I struggled with blogging in beginning. It was so difficult for me to keep up my tracks, interact with others since browser asked me to login every time and thus I got fed up to use it. Without app it was also difficult to find my type of community with the similar interests. But the WordPress app literally saved me. (So guys, download it first before losing your patience 😁)
My questions :
(To make it interesting, I'm gonna ask Hypothetical questions which are supposed but not necessarily real or true)
Which celeb would you want as your other BFF and why?
Would You Live Your Life Differently If Nobody Would Ever Judge You For Anything You Did?
If you could only eat one thing for the rest of your life, what would it be?
If you were President, what's the first thing you would work to change in this country?
What's the luckiest thing that's ever happened to you?
You're Walking In A Forest And You Found A Black Suitcase. Inside It, Holds 1 Million Dollar And A Piece Of Paper Stained In Blood With A Single Word "Don't". Would You Take The Suitcase Home Or Leave It.
If you could choose any job to be replaced by robots, what job would you make obsolete?
If You Had A Time Machine, Would You Go Back In Time Or Visit The Future?
If you were a fashion icon and whatever you wore would become a fashion trend, what fashion trends would you start?
If you could ask three questions to anyone in history, who would you choose and what questions would you ask?
If you were chosen to be the first human to make contact with aliens, would you want to?
My nominees:
(I've linked all my nominees along with the post which I loved reading so don't forget to check it out too)
Thank you for reading!! Be safe and stay delighted.
P.S: You can participate if you wish otherwise I completely understand. Just want to let you know that you have an amazing blog and I highly appreciate it.